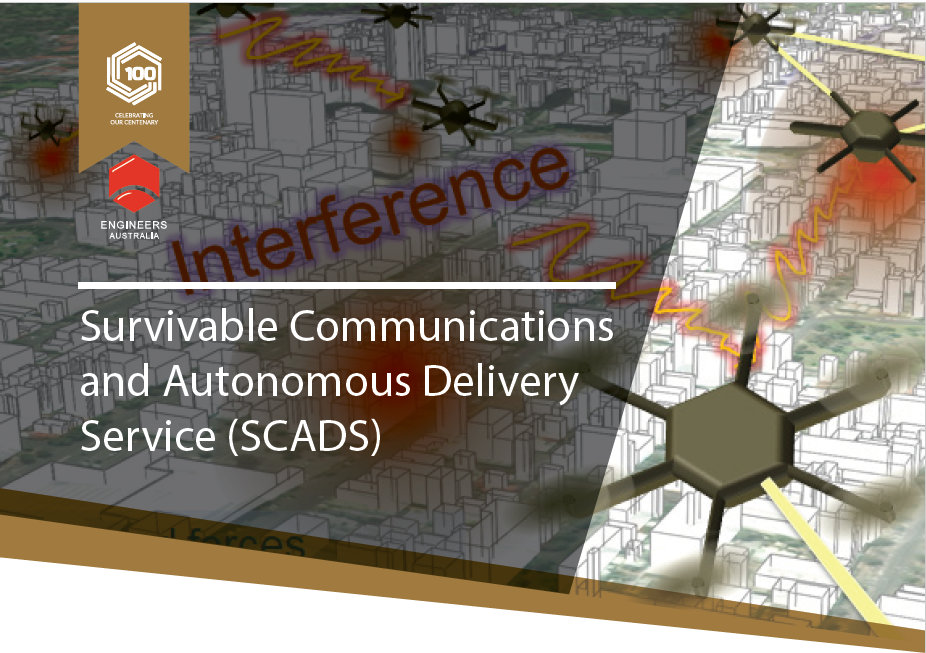 DST is developing SCADS, an autonomous swarming framework that supports 'data-ferrying' to allow the exchange of user information when end-to-end connectivity cannot be achieved, including in urban environments, where line of sight cannot be achieved, or denied radio Frequency (RF) environments, where an adversary seeks to prevent RF communications.
In such environments, SCADS makes use of additional autonomous assets (e.g. Unmanned Airborne Vehicles–UAVs) bearing communications resources and leveraging delay-tolerant network protocols to provide communication between disconnected nodes. SCADS uses emergent behaviour techniques to minimise the coordination-management traffic required between nodes, avoiding the need to centrally control them.
This presentation will cover the underlying research into multiple data-ferrying behaviours operating in difficult environments, as well as results from a recent successful real-world trial providing data-ferrying between disconnected ground nodes using multiple UAVs.
Speaker: Mathew Elliot, Defence Science and Technology
Mathew Elliot is a Team Leader facilitating research and development in assured communications as part of the Survivable Networks Group, Defence Science and Technology Group. Mathew joined Defence following completion of B.Eng (Hon.) in Computer Systems in 2001.
His extensive experience in applied technology development encompasses modelling and simulation within the tactical network communications domain, including design and development of software products to commercialisation stage.
Mathew heads a team that seeks to leverage autonomy, machine learning and swarm-based solutions towards enabling communications in complex environments.
Registration:
Register through the Engineers Australia website.
EA Member: Free
IEEE, IET, Telsoc Member: Free
Student Member: Free
Society Member: $30
Non Member: $30
For more information, please contact: saevents@engineersaustralia.org.au