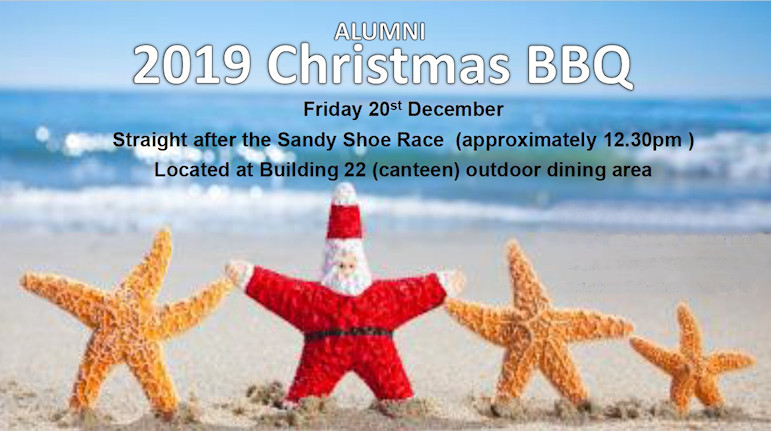 The Melbourne Social Club invites you to attend their end of year BBQ, on Friday 20th December at Fishermans Bend, starting about 12.30 pm just after the Sandy Shoe Race. 
Lunch includes succulent roast chicken, steak and sausages, vegetables, salads, Christmas ham and dessert selection.
Note that parking on the day is limited to visitor parking by the gate.
If you would like to attend, info we require is:
Name:
Your contact phone number:
Old Division name:
Current colleague name or old work area for finding an escort:
To access the site you will need photo ID (eg. drivers licence).
Cost: $10.00 (plus 30c if through Trybooking)
Payment methods:
1.   via Trybooking https://www.trybooking.com/BHEFM  (info required in red above will be collected there)
OR
2.   Notify us by return email with the above info, and pay on the day
All bookings close by 11pm on Sunday 15th December. We need to arrange escorts, and finalise catering.
For queries, contact DST Group Melbourne Social Committee: DSTGroupMelbourneSocialCommittee @ dst.defence.gov.au