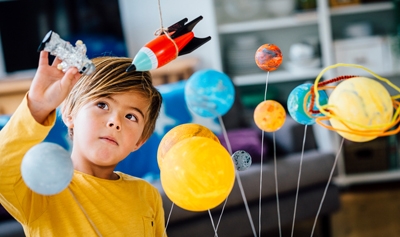 Science, Technology, Engineering and Maths (STEM) Professionals in Schools is a national volunteer program led by CSIRO. Formerly Scientists and Mathematicians (and ICT Professionals) in Schools, the program facilitates partnerships with schools to bring real STEM into the classroom. Perhaps you too can use your knowledge and skills to inspire young people in STEM.
Creating and supporting flexible partnerships between STEM professionals and teachers provides Australian classrooms with access to real-world, contemporary experiences that inspire students and promote understanding of the importance of STEM.
Each partnership is different and allows you to develop your own story. With support from your STEM Professionals in Schools local Project Officer, you and your partner decide your frequency of interaction and style of activity so you both get the most out of your partnership.
Why not consider participating in this program and sharing your enthusiasm for STEM? Further details are available here, or contact alumnus Mark Taylor if you would like to discuss his experiences participating in the program.