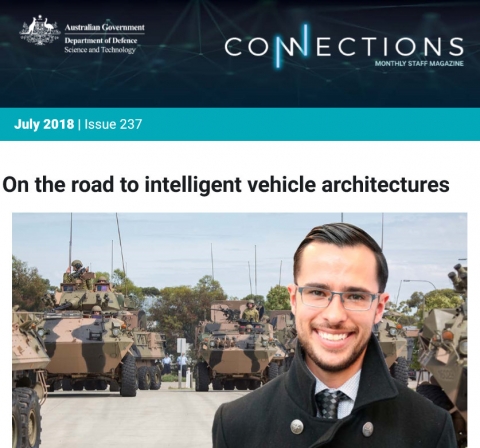 Many alumni when registering will have subscribed to DST's Connections magazine as a way of keeping up with what's happening with Defence Science and Technology and its people.
Rather than send the e-magazine out each month by email to the many subscribers, the magazine is now made available online, visible to registered alumni only. There's a menu item at left on the Members page, which can be opened by clicking here.
Don't forget to check in to the Alumni web site regularly to get your monthly DST update. The August edition, for example, has a news item on the Alumni gatherings held on 19th July.