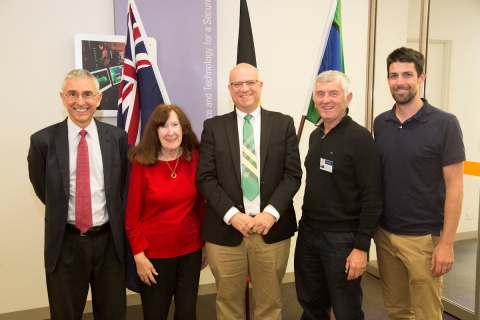 Alumni Christine Scala and Brian Dixon attended the Black Box lecture on 7th March presented by Fulbright Distinguished Chair, Professor William P. Schonberg, who explored the issue of space debris—where it comes from, how much of it there is and the risks it presents.
Christine and Brian are picture either side of Professor Schonberg, with Stephen Cimpoeru (left) and Shannon Ryan of DST.
For further information, see the forthcoming edition of Connections magazine.